Guitars
Click the links to the left for pictures and descriptions of some finished guitars.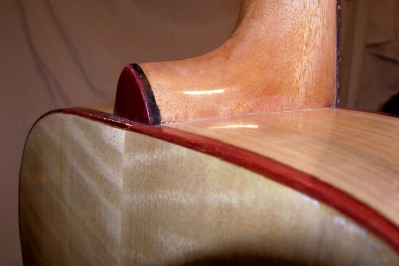 Guitar Wood Sets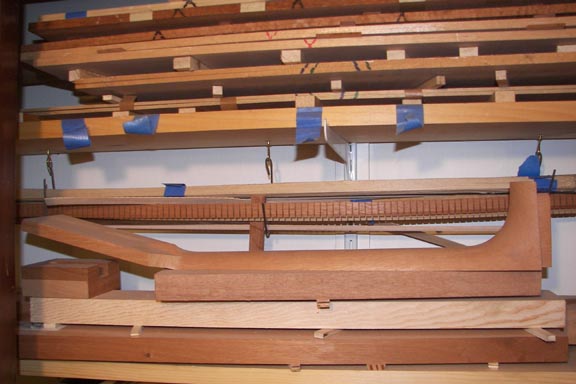 I keep my eye out for wood of unusual character that is also reasonably priced and keep a small inventory of ready-to-build quarter-sawn, book-matched back and side sets in my shop.
Click the image above or the "Guitar Wood" link on the left to see what I have ready for building right now. I can purchase backs and side sets, soundboards, and trim wood from a wide variety of sources, though I do like to let newly-arrived wood acclimate in my humidity-controlled shop (40-45% humidity) for at least a few months before building with it.